Your Kitchen
The Cure for Cold Weather Blues

August 2017
Hearty meals and winter are a natural fit. Steaks, stews, roasted vegetables, freshly baked desserts... your kitchen is the perfect cure for cold weather blues. And Elemental Kitchen has the perfect tools for the winter chef.

First, have plenty of olive oil handy. The O/V 2-IN-1 holds all you need in one stylish bottle, drip proof and easy to use. Then, keep enough spices close by in the Easy Sprinkle spice rack set. Six or even 12 of your favorite seasonings will be at your fingertips. Now you're ready to roast flavorful vegetables and cook that beautiful steak.

While you're enjoying a hearty, healthy meal, dessert is baking in the oven. The flour, sugar, and other ingredients were in large capacity Bell Storage Jars, safe from moisture, insects, and dust. Your dessert will taste delicious!

With Elemental Kitchen, cure the winter blues!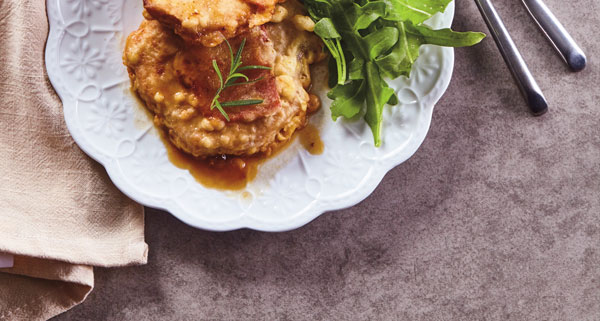 OIL & VINEGAR BOTTLE
2-IN-1 DESIGN

Take your choice: Pour a lot or a little. The button on top lets you choose. Toggle to the front, pour freely. Toggle to the back for just the amount you need. Close the transparent lid to protect the non-drip spout with a silicone plug.
THREE -CHOICE SPICE BOTTLE
TWIST TO CHOOSE

A simple twist, three choices. Basic and classic, our EASY SPRINKLE spice bottle has an efficient shape and a no-frills operation. The optional 12-bottle spice rack will keep all your favorites in one convenient place.
THREE-CHOICE SPICE BOTTLE
TWIST TO CHOOSE

* Twist the top for a sprinkle or pour.
* Shaped for a compact space.
* Optional spice rack for convenient access.
STORAGE JAR
NEW BELL SHAPE

Classy black and stainless steel on a bell shape make the perfect storage jar. The large lid twists open to reveal an easy-fill opening. Four available sizes will handle all your storage needs.
New Catalogue 2017

Our new catalog includes more than 900 products and 100 new designs. Our top-quality and elegant creations are distributed throughout Europe, the Americas, the Middle East, Asia, and other continents. We are the ultimate source for kitchenware and glassware products.

To request for a catalogue, simply fill out the Catalogue Request Form and we will be happy to send you a copy.

Tel: +86-532-80893000
Fax: +86-532-85723925
E-mail: sales@sinoglass.com

Talk to us today
SinoGlass Co., Ltd.
Email:sales@sinoglass.com , Fax:+86-532-85723925, Tel:+86-532-80893000.