Today we are excited to show you our informative YouTube video, the first in our new series we call, "SinoGlass Presents." Along with a detailed newsletter, our video will give you a perspective that most people outside China don't see, and it will help you to continue making wise buying decisions. On this video you will see that our employees are safe and our factory is operating at full capacity.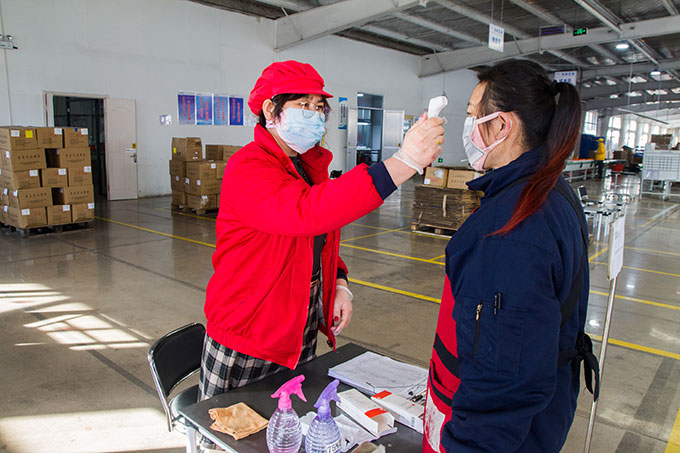 Qingdao is over 1,000 km from the epicenter of the virus, Hubei Province. Relatively few people in the city have been infected, and no one in SinoGlass has gotten ill. But SinoGlass is like a big family, and we don't want our family members to be in danger. Therefore, we have taken many precautions to keep everyone safe. All employees have a body temperature check every morning, and everyone must wear masks and gloves in the factories. The outside and inside areas are disinfected at least twice a day, and we strictly monitor and limit the numbers of visitors at the factories and offices.

Besides greatly improving our production capacity, Lean Production has another surprising benefit. We can design workspaces to give adequate space to each employee, helping to make them even safer.

We also want our clients to be protected. According to the WHO, receiving packages from China is quite safe. But, we still clean and disinfect our shipping areas and containers to add an extra layer of protection for you. The world is very concerned about this virus, but we believe that if we take the recommended precautions, we will all be protected.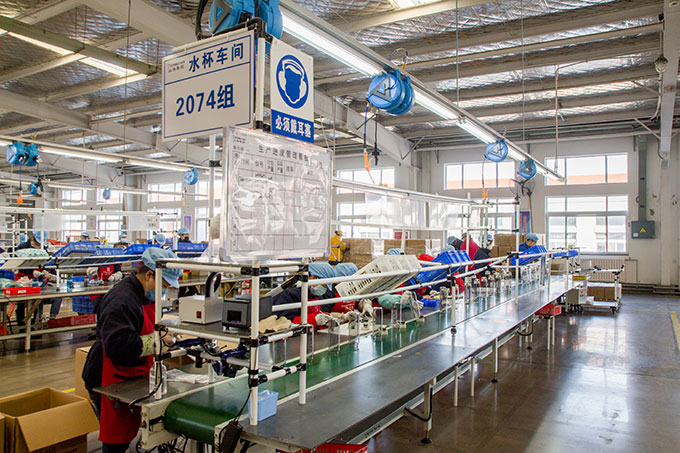 Our factories are back to 100% now because of at least three reasons.

The first reason is that most of our employees live locally, within a 10-minute drive from their workplaces. They don't come from outside the area, so they don't have to be quarantined in their homes or villages.

Second, no employees have become infected, so the government has allowed work to resume.

And finally, Lean Production has helped us to catch up with all our work and remain efficient in our work capacity.

Also, we have plenty of inventory on hand to complete your orders. Before the Chinese New Year we ordered and warehoused almost all of the components necessary for our products.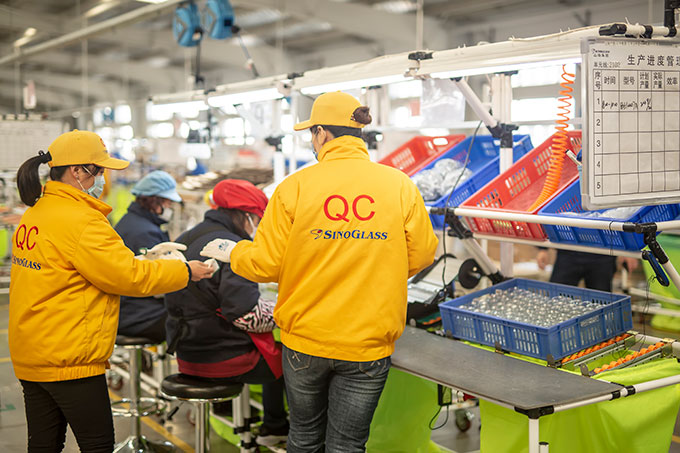 Our offices and the departments that serve you are also back at full capacity. Quality Control, Sales, Supply Chain, Development, etc., are all continuing to serve you as always.

Although we are back at full capacity, some orders may be affected because of other suppliers. Within our province there is no problem, but in other areas it will take another one or two weeks to return to normal. If your order is delayed or affected in any way, your account manager will have contacted you already. We will be in touch frequently about the status of your orders.

Thank you again for your trust in SinoGlass. We value our dedication to you and your dedication to consumers . Feel free to contact us with any concerns. Our next "SinoGlass Presents" will demonstrate how you can easily and reliably communicate with us from anywhere in the world. See you next week!